Design & Print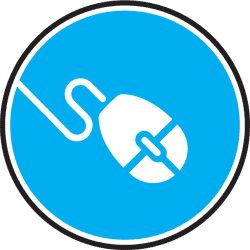 Exceptional graphic design and printed media
Design
Our priority is to deliver inspirational design and an outstanding service that achieves winning results for you.
Our specialities include promotional Leaflets, Flyers, Roller banners, Brochures, Stationery, Business Cards and Corporate Identities.
Every business needs an identity; something that their customers can recognise and immediately associate with your company values. That could be quality, professionalism, style, service, speed or any combination of these attributes. Engraphics help design, establish and promote your brand identity to reinforce those values for your customers.
We use the latest technology and software, along with traditional methods, to create designs tailored to your individual requirements with true creativity. As part of the design process, we will spend time discussing with you your ideas, budget and values that you wish to incorporate in your identity. Working closely with you ensures that we have a full understanding of your requirements and can offer a number of solutions for your review.
If you need a clear idea of how your branding will look, we can superimpose our designs onto photos of your premises, or other branded items.
You can trust us to deliver a professional image within your corporate guidelines, ensuring that you are completely satisfied with the outcome.
Trust us to deliver your professional image to the highest standard.
We offer a full design service:
Branding
Advertising
Brochure Design
Logo Creation
Corporate Identity
Leaflets & Flyers
Design for Print
T-Shirt Design
Exhibition Graphics
Graphic Design
Promotional Products and Visual Media
Corporate Stationery
Contact us to discuss your requirements.
Print
We provide a range of professional printing options, including large format digital printing, Litho & screen printing to the highest standard.
At Engraphics, we provide a range of professional printing options, whether you need prints for Poster, banners or even vehicle wraps. There are a number of printing options depending on the surface, and we can deliver each option to the highest standard at competitive prices.
Whatever your printing needs, we can get it done for you with fast and flexible turnaround times. Our high quality digital printers offer full colour solutions from a single Poster to large volume, complex Labels and graphics.
Even when we cannot print it ourselves in our dedicated print production unit, our print framework arrangement with external printers will ensure that your print job will be completed on time, in full, to the best quality and at the best price.
Digital print has become an integral part of the industry. We can produce internal or external Photographic and Digital designs that can be enhanced to give full colour dynamic impact to signage, window graphics, decorative decals and full colour vehicle wraps.
Where can digital imaging are used?
Vehicle Wraps
Window Graphics
Signage
Wheel Covers
Banners
'A' Boards
Posters
Roller Banners
We would be happy to advise on the best type of print process to suit your project and you can then tailor and optimise your design accordingly.
If you have an enquiry or need assistance please call 01493 662153 or click here >