Engraving and Etching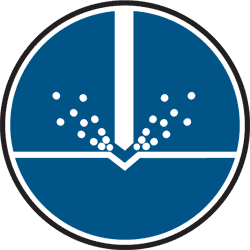 Professional engraving service for commercial, industrial and personal projects
The process of physically cutting or routing into a material produces an image quite unlike any other; an image of immense durability, functionality and beauty for almost any application. With full in-house technology coupled with the extensive skills and knowledge of our technicians, almost any requirement can be produced, from simple lettering to complex logos and designs to a vast array of substrates. We are specialist engravers of stainless steel and brass and for large batch or for fine detail workings of these materials we recommend Chemical Etching.  For permanent scratch and weatherproof images please view our Photo Anodising process.  We are dedicated to quality, in offering comprehensive Industrial, Commercial and Domestic services for individuals, small enterprises and large organisations with global end users.
Control Panels
Stainless Steel Data Plates
Commemorative Plaques
Memorial Plaques
Business Nameplates
Traffolyte Labelling
Switch Plates
Dials & Gauges
Stainless Steel Tags
Engineered Components
Machining
Profiling
Trophies & Awards
Personalised Gifts
Commercial Engraving
We supply commercial signs to a number of businesses, including Legal and Medical professionals, Hotels, Caterers and private individuals. If you have an engraving requirement which doesn't appear on this list, please contact us as we may be able to help.
Bar, Hotel, Pub & Restaurant Signs
Name Boards
Identification Plates
Serial Plates
Slatz Signs Range
Nameplates & Plaques
Memorial & Commemorative Plaques
Office Signs
Badges
Industrial Engraving
As stainless steel engraving specialists, we can offer a quality product and excellent service at competitive prices. If your engraving project is not listed below, please contact us as we may still be able to help.
Components
Control Panels
Electrical Labels
Free Issue Stock
Hydraulic Labels
Identification Labels
Industrial Signage
Lift Panels
Machine Nameplates
Mimic Diagrams
Reverse Engraving
Scales and Dials
Serial Plates
Switch Plates
Valve and Tag Labels
Warning Labels
Corporate Award & Trophy Engraving
Engraphics offers a wide variety of corporate awards, trophies, gifts and presentation products which are suitable for every occasion arising in the world of business and sport.
If you have an enquiry or need assistance please call 01493 662153 or click here >