Signs & Graphics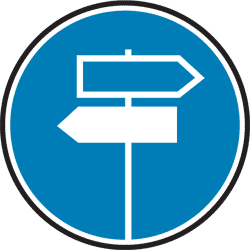 Eyecatching, memorable signage from Engraphics
Signs and Signage
From external branding signs to internal navigation signage, we can deliver the highest standard of signage to fit your budget.
Signs provide a number of solutions; advertising, directions, instructions etc. Signs at your premises may be the first impression that your customers have of your business, whilst signs in the workplace may keep employees safe. Engraphics can provide internal and external signage solutions no matter who the audience or what the purpose is.
Engraphics will plan, produce and install customised solutions to inform, educate and impress your customers, visitors and employees alike. We will create a look and feel that leaves a lasting impression which reflects your business to the highest standard.
Our modular products are easily updated, clean and simple to use with a wide range of versatile systems to suit your budget.
The smallest competitive advantage is worth its weight in gold and eye catching, memorable signage is one of the most effective ways of grabbing attention, improving the customer experience, conveying key message and maximising location advantages to a wider audience.
We design, produce and install tough, durable exterior signage. Our products include:
Fascias (illuminated and non-illuminated)
Window Graphics
Built up letters and stand-off letters
Post mounted systems
'A' Boards and Swing Signs
Magnetic Signs
Labels and Stickers
Safety Signs
Way finding systems for single or multi-site premises
Whatever your signage requirements, contact us to discuss how we can help.
Vehicle Graphics and Decals
Whatever your business, Mobile marketing communication is vital to you as every minute, every mile on the road is an opportunity to build awareness, invite a response or convey key messages.
Using your van as a mobile poster, a vehicle wrap is an effective strategy for your target markets or to set precedence in your field. Engraphics will transform your car, van, taxi or lorry into a stunning, eye-catching mobile advert.
We can design, produce and apply computer cut vinyl graphics or a full colour digitally printed graphic vehicle wrap using high quality and durable products to create your brand awareness from individual vehicles to fleet livery projects. Engraphics will deliver a high quality, head-turning creation that will meet your visual communications goals.
If you have an enquiry or need assistance please call 01493 662153 or click here >