Chemical Etching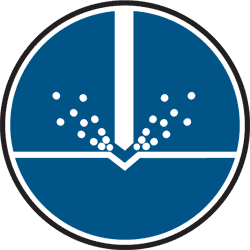 Professional chemical etching for a range of projects
We provide a professional chemical etching service for a range of projects, from one off pieces to large numbers of components. We pride ourselves in delivering high quality chemical etching services with excellent customer service at competitive prices.
What is Chemical Etching?
Chemical Etching or Engraving is the chemical removal of metals from an unmasked area utilising Photo Resist technology. This in-house process is employed for cost effective large batch work and for finely detailed or extensively engraved areas. The technique is offered for Stainless Steel, Brass and Bronze. The etched piece can be left unfilled or paint filled, resulting in high quality products including stunning plaques and nameplates or large runs of data plates of identical legibility and quality.
Stainless Steel Data Plates
Commemorative Plaques
Memorial Plaques
Business Plaques
Nameplates
Machine Plates
Control Panels
Product Tags
Stainless Steel Labelling
Dials and Gauges
If you have an enquiry or need assistance please call 01493 662153 or click here >